This list was curated and written by Courtney L. and Andrew J. S.
Happy Holidays from the staff at DiscussingFilm! The new year is upon us and with it arrives the well-known habit of procrastinating in buying holiday gifts. To make things easier for our readers, we have compiled a list of items that fit cozy and sound in the homes of moviegoers. Finish off the decade right by purchasing all of your holiday needs on time. 
The list below has the potential to bestow you the title of best gift giver. Have fun making choices and don't forget to buy something for yourself. Let us know what you think of this list on our social media and thanks again for being a reader!
1. 100 Movies Scratch Off Poster
From classics like The Shining to recent hits like Guardians of the Galaxy, this scratch off poster has it all. Perfect for rookie moviegoers who want to step up their game, this A2-sized "checklist" is a must-have. Definitely stunning on any wall, not just those to belong to moviegoers. Enno Vatti's poster will make everyone excited, even that one friend who can scratch off every film on this list! There is also a kids' movie version for the same price.
Available on Amazon for $16.97 and directly through the creator's Etsy for $14.37 (not including s/h).
2. 500 Piece Puzzles in Blockbuster VHS Video Cases
Relive the simpler times with these puzzles from Walmart and Target based on popular films The Breakfast Club and Jaws! Inside a Blockbuster VHS inspired case are 500 piece retro puzzles that will amuse a person of any age. Those who remember Blockbuster will especially appreciate the nostalgic casing. Fun both as a decorative box and as a game, this is something classic movie fans should have. This could even inspire new inquisitive minds to check out these classic films. 
Find The Breakfast Club puzzle at Walmart for $8.97 and the Jaws puzzle at Target for $8.99 (not including s/h).
3. Crosstour Smartphone/Laptop-Compatible Projector
This fantastic 1920 x 1080 resolution projector with HDMI, AV, VGA, USB, and TF card ports allows you to connect practically anything to it. With stellar reviews, this projector is perfect for anybody who likes the movie theater experience, but can't always leave the house. Set up the projector, get the popcorn ready, and pick a movie on your smartphone. All that is left to do is have a good time!
Get the projector on Amazon for $62.97.
4. Twin Peaks: From Z to A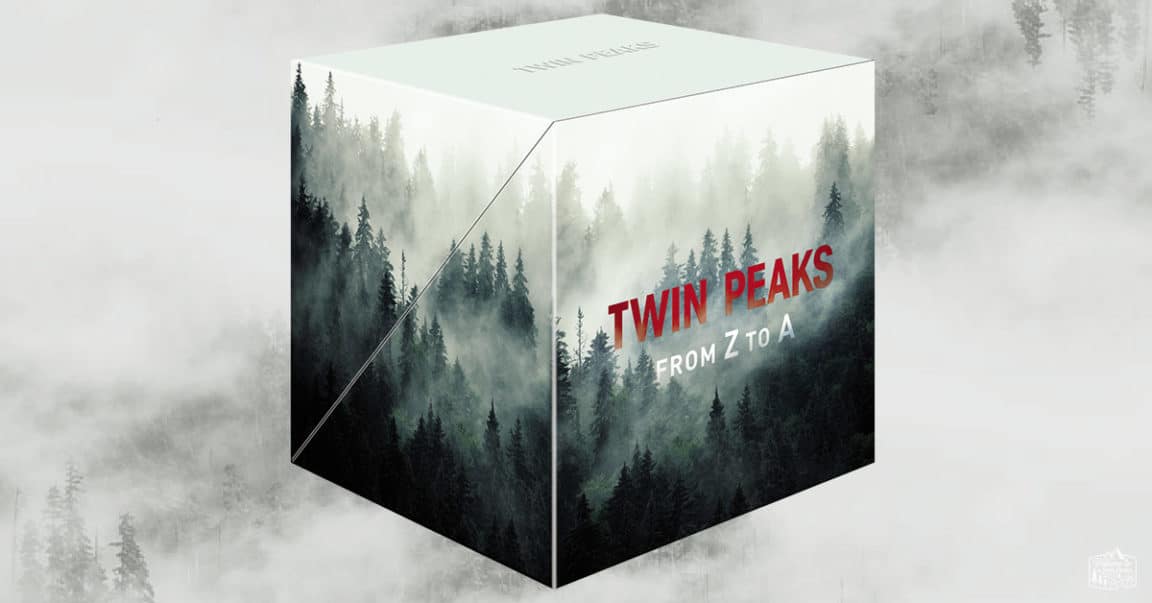 With over twenty hours of riveting special features, six hours of which indulge in never-seen-before bonus content, the Twin Peaks: From Z to A box set rolls out in North America on December 10 and internationally on December 12. This is a limited edition release of 25,000 copies. Inside each box, there is a depiction of the infamous "Red Room" with an exclusive die-cut acrylic figure of Laura Palmer kissing special agent Dale Cooper accompanied by a certificate of authenticity. This is a must-have for Twin Peaks aficionados. This would also be a killer gift for anyone who has an interest in the show but has never dived deep into its cinematic lore.
Find your version on Welcome to Twin Peaks (Prices will vary. USD $139.99).
5. Martin Scorsese's World Cinema Project DVD Set
These six films from around the world, hand-picked by legendary filmmaker Martin Scorsese, reveal "culture[s] not often seen" by the average moviegoer. Restored by Scorsese's World Cinema Project, these films have been converted to DVD and Blu-ray formats for modern-day viewing. Great for expanding cinematic horizons and gaining insight into different cultures. Films included are The Housemaid (South Korea), Trances (Morocco), Dry Summer (Turkey), A River Called Titas (Bangladesh), Redes (Mexico), and Touki Bouki (Senegal). Film collectors and any fan of international cinema will be ecstatic to receive this as a gift.
Sold by The Criterion Collection for $99.96.
6. Star Wars 12 Days of Socks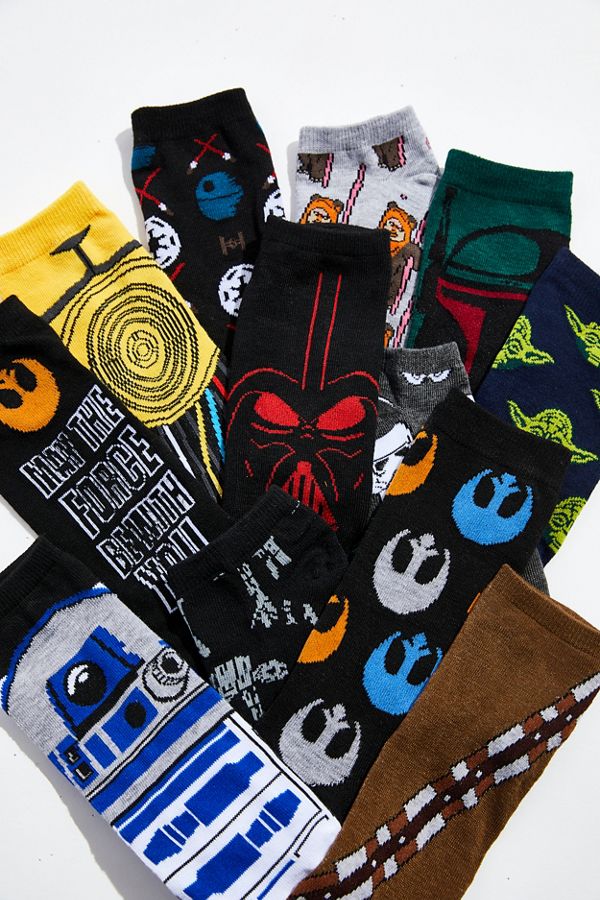 Give the gift of intergalactic warmth with twelve pairs of Star Wars-themed socks! From ankle to crew-length socks, this box set is fit for anyone who enjoys keeping their legs warm and Star Wars. This would be best given while binging all the movies in preparation for The Rise of Skywalker!
Purchase at Urban Outfitters for $40.00.
7. Binging with Babish: 100 Recipes Recreated from Your Favorite Movies and TV Shows
Wondering how to make the beef bourguignon from Julie & Julia? Now, you can make it with Andrew Rea's Binging with Babish cookbook! With a foreword from Hollywood's best, Jon Favreau, this stunning book is filled with 100 recipes inspired by or recreated from popular TV shows and films. These recipes are perfect for that chef in your friend group or family who also can quote The Matrix or Breaking Bad scene by scene.
Get it on Amazon for $21.39.
8. LEGO Jurassic World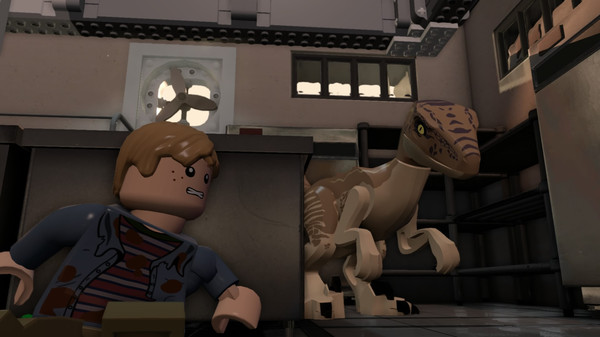 Explore over two decades of the iconic dinosaur franchise in LEGO form! LEGO Jurassic World is perfect for fans of LEGO and the Jurassic Park franchise. Rated E: +10 (PEGI 7), it is perfect to play with younger ones through the co-op mode, but you can certainly enjoy it all by yourself! Making your own LEGO dinosaur creations is just the beginning.
Get the game on Steam for $19.99, on Amazon for the Xbox One ($13.29) or Nintendo Switch ($26.77), and/or on the PlayStation Store for the Playstation 4 ($19.99).
9. Cinephile: A Card Game
Movie trivia games just got a huge facelift with creative directors Cory Everett and Steve Isaacs' game, Cinephile. This superb and original game started as a Kickstarter campaign last year and was finally released by Clarkson Potter (a Penguin/Random House company) this August. With various ways to play and different difficulties, this is the game to bring to game night with your fellow film buffs. Before you know it, you might be making a list of all the movies you need to watch in order to beat others in this game. Who said being competitive couldn't also be fun?
Get it on Amazon for $20.00.
10. Bose SoundSport Free Wireless Headphones
Although labeled for sport, you don't need to be going on a run to use these wireless headphones. A good substitute for those who do not want Apple AirPods (or to gift them), these Bose headphones are water-resistant with long battery life. For anyone who thinks they can be lost easily, these headphones have ergonomic stay-put earbuds which will keep them in your ears. Whenever you or your gift recipient needs to watch a movie on the go, these are going to be your go-to for sound.
Find them on the Bose website ($199.99).
11. The Wes Anderson Collection by Matt Zoller Seitz
This fantastic over-sized "coffee table" book is perfect for decor but also for lovers of Anderson's filmography. With unpublished behind-the-scenes photos and more, this book is guided by film critic Matt Zoller Seitz and Anderson himself. Anderson takes Seitz through a chronological book-length conversation of his films up until Moonrise Kingdom. The design of the book is already beautiful enough for a purchase. Consider yourself a fan or know others who do but don't own this? Fix it fast with this awesome purchase. There is also a follow up that solely focuses on The Grand Budapest Hotel.
Purchase it on Amazon for $24.49 or on Abrams Books for $45.00.
12. The Art of Marvel Studios' Avengers: Endgame
In this artbook, experience Marvel's epic finale to a decade of filmmaking all over again with a behind-the-scenes look at Avengers: Endgame. See the concept art and design behind the highest-grossing film of all time. Dive into Marvel's creative process and perhaps even see some ideas that did not make the final cut! So many talented artists put in hours of work to produce the visuals we get on screen. See their beautiful and masterfully crafted art for Endgame all in one collection. Fans who enjoy this purchase might want to check out the "Art of" books for every other MCU film- they are just as great and eye-opening.
Get it on Amazon for $40.13.
13. Movie Theater Gift Cards, Passes, or Memberships
Give the gift of a movie theater membership, gift card, or ticket set! This is an obvious gift for any cinephile. It is especially perfect when paired with other things like popcorn (#19) or a scratch off poster (#1). These can usually be purchased at your local theater, the supermarket, or online at the theater's website.
14. Pencils with Mean Girls Quotes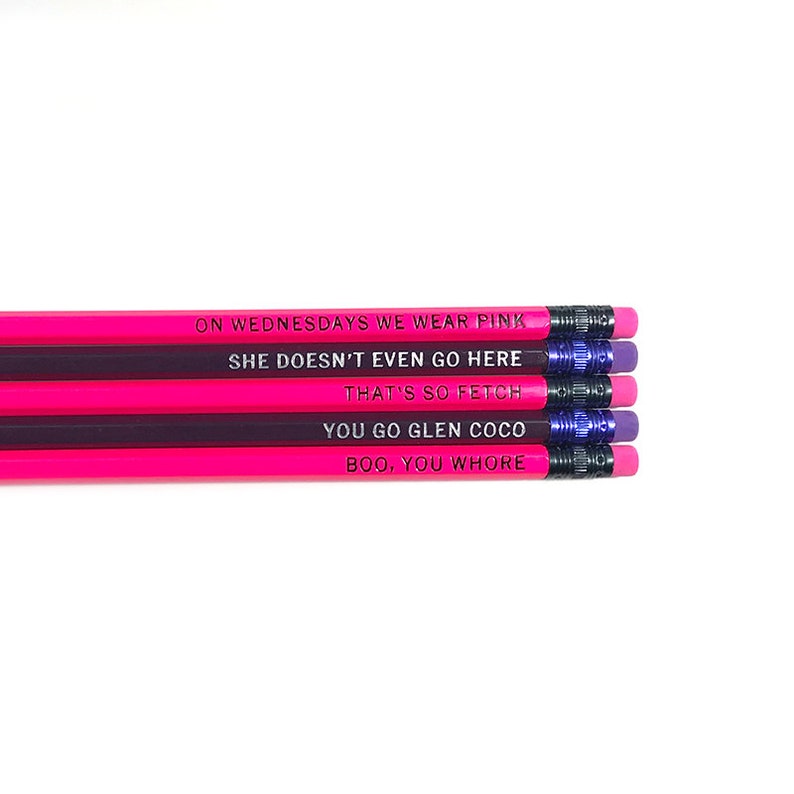 No need to wear pink on Wednesdays if you have these pencils. On Etsy, there are dozens of listings for pencils with engraved movie quotes. Great quality, unique, and cute- these are perfect for anyone "taking notes" in class. Or perhaps you could be working on your own stories and scripts with these pencils!
Get these pencils on Etsy for $9.75 (not including s/h).
15. A24 Library Mugs
Who doesn't love The Lobster or The Lighthouse? Every single A24 movie has its own mug fitted with its release date and title. These mugs are sleek, artsy, and great for your morning coffee. They can also hold special meaning depending on which film you choose. Which A24 film is worthy enough of holding your drinks? The majority of their filmography is available to choose from.
Purchase on A24 for $15.00.
16. Custom iPhone/iPad/Macbook/Android Case from Casetify
Nothing is better than personalized gifts- especially ones that have utility. Customize a phone case with Casetify, putting pictures of your best friend's favorite actors, movies, or directors! It can have a cute personal touch to show them you really do care.
Casetify pricing will vary depending on phone/tablet type. Make one here.
17. Whodunnit Tee/Sweatshirt 
Rian Johnson's Knives Out storms into theaters just in time for some holiday fashion. With this fan-made merchandise, you no longer need to explain what Knives Out is to people. Just point to your top and everything is immediately explained. This shirt is for fans of the film, but also just for any pal who is tired of explaining what Knives Out is. The film is one of the year's absolute best so wearing this comes with great stride. Also, it should be noted that buying this would be a great support to the independent artists at Super Yaki who love movies just as much as you do.
Get the shirt on Super Yaki for $20.00.
18. Let's Make a Movie Book
If you see a little sparkle in young family members' eyes when they record videos on their phone, it's time to give them this: the movie-making book for kids. A fill-in book with prompts, ideas, and instructions on how to make their own movies- it is great for young creatives who need a little push in the right direction. Who knows? Maybe they'll give thanks to you in the credits!
Get it on Uncommon Goods for $12.50.
19. Popcorn on the Cob
Once you have gifted your friend their custom phone case (#16) and their projector (#3), it's time to round it off with a homemade popcorn set. Popcorn on the cob is quite literally what it sounds like! Take a cob of kernels, add salt or butter, place it into one of the provided brown bags, and toss it in the microwave like any other bag of popcorn. Listen to those pops for 2-3 minutes, remove, and enjoy! For anyone who likes unique gifts, this is definitely the one.
Try this out by purchasing on Uncommon Goods for $18.00.
20. Godzilla: The Showa-Era Films, 1954-1975
The monster, the legend, the beast that started it all: Godzilla. The titular character has been a staple in pop culture for decades and it all begins here. In this Criterion box set, you get the first fifteen Godzilla films spanning from 1954-1975. These films mark the first of what are now four distinct generations of Godzilla content- the Showa-Era. The Showa-Era captures some of the most captivating and bizarre (in a good way) films in all of Godzilla's history. Watch Godzilla face off against Ghidorah, Mothra, Mechagodzilla, and even King Kong himself. The art featured in this set is gorgeous and makes the purchase twice as worth it. Re-watch (or watch for the first time) the beginning of a marvelously intense franchise in stunning Blu-Ray restoration.
Find it at the Criterion Collection for $179.96.
DiscussingFilm does not receive any compensation when you click the links or purchase the items listed.